What I understood from the past weekend? Never trust the forecast …
Before to leave for my two days at the beach I've checked on internet the weather and there was the symbol of the sun so I prepared my bag with dresses and flats and my bikinis instead to bring coat and sweather… The weather said "Let's say Hello to Summer!" so I did it….
We arrived late on saturday evening and when we woke up on Sunday morning we had a surprise…
Opened the windows and …Voilà!
Firtunately for strawberries and lavanda that remind me that it is Summer, I thought it was autumn…
However, we enjoyed our weekend.
My boyfriend bought some stuff for his second passion (guess who is his first passion?) his bike, we took a walk under the rain and then, in the afternoon, I discovered a nice Brocante near the harbour, and you all know how much I love Brocante!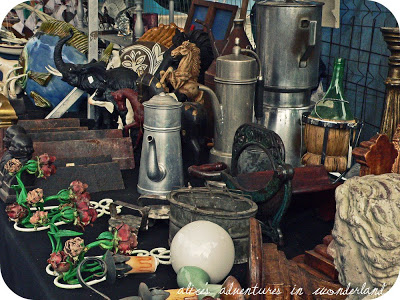 Beautiful garden furnitures, but not only… Christal lamps, old fabrics and everything that could looks "Old"