One of the thing I adore about my home is the location. It's in one of the most beautiful square of the city. just under the "Two Towers".
It's a "promenade" only pedestrian and bike are admitted. Totaly closed to cars. Each second week of every months in that square take place the most famous "Antique Market" of the city. But I've already talked about it (here). Anyway, it could be very dangerous for my pockets, there are so many temptations!

Yesterday it was a very sunny and warm day and I was up really early. While Mr B was doing some works at home (make the ikea bed, install the phone and internet line) , I had to do some shopping and I went to reconnoitre at the market.

Fortunately I've found few interesting things , but I'll show you tomorrow what and I had the chance to nose around very carefully 'cause there were just few people around at that time.

Perfect suitcase for a perfect picnic!

As soon as I've seen it, I had a crash on that decoration. I wanted for my bedroom. I've imagined it just above my bed… Unfortunately when we went back to ask for the prize, the decoration was gone! Better this way… it was too expensive!

I have a thing for old leather luggages and trunk. I love the ones with patches that tell you where they come from. I was looking for a small one to use as a bedside table for Mr B!
After a long day we had our first dinner at home.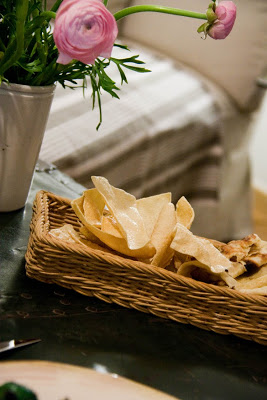 Unfortunately I couldn't cook and bake 'cause I'm still waiting for my kitchen to be builded and so we ordered Indian food and we ate it sitting on the floor like a pic nic.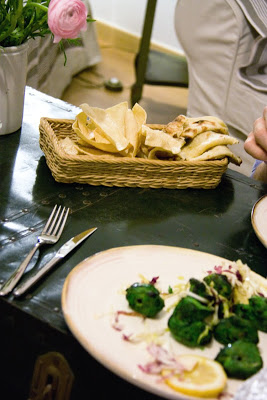 I had Potli samosa ( vegetarian appetizer), naan (indian bread) and rice with vegetables. We had a great evening!
And the weekend brought me also a surprise in my mail box…
I've received two pics from the adorable Kim from Mimi Charmante…

The hydrangea and the vintage mabel. They are perfect for my house. Don't you think?



Thank you Kim. You have been so kind. I hope you are enjoying France! Merci Cherie!
I can't wait for your new pics on your Etsy Store (it will be close 'till the end of April be ready!)
Thank you for partecipating to my giveaway! It's time to see who won!
And the winner is….
Amy
! You are my lucky winner… I'm so happy for you!
Please…. don't miss the next Giveaway!
If you desire to be featured in my Etsy project or do you have an online store and do you want me to write about you and host a giveaway feel free to send me an email at [email protected]