Bonjour et une bonne nouvelle semaine…
I've always dreamt to visit the North of France and finally this summer we decided to do it.
Normandie…it's the coastal regions of north west France. It's a particular place and ther's lot of things and place to see. Little villages, long beaches, white cliffs
… and we started our trip in St Malo, then Mont Saint Michel the most visited historic site in France outside Paris and many other places… 2.500 km through France, Belgium and Holland!
During the day we visited the coast and late in the afternoon we drove to the hinterland to find a place where to stay. Uncommon and unforgettable places, catsles, old mansions, charming B&B, but also the worst hostels ever. I'll write some posts about it!
St Malo, a little village on the coast famous because it was the capital of the corsaires
The coast is something I've never seen in my entire life. Beautiful and fascinating. Scaring, left us breathless…
The high/low tide play a big role for the life in Normandy. Everything depend on the tide. The moon has the entire control on that. It was the first time for me and I was very surprised to see how magical could be the landscape.
A lunar landscape…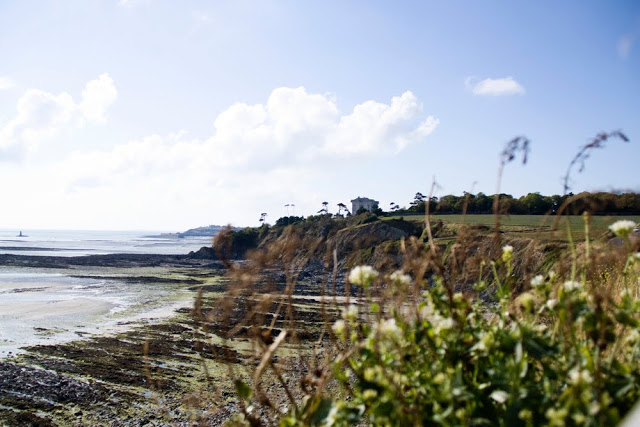 (Granville)
The weather played up… Rain, big clouds, and then the sun.
Me and Mr B
in one of the pit-stop!
See you tomorrow!