I'm totally in love with Anthropologie. I think it's defenitely one of my fav american stores ever. They have the most amazing and unique items for you, your body and your home too. A bit expensive but it is worth going just for a visit!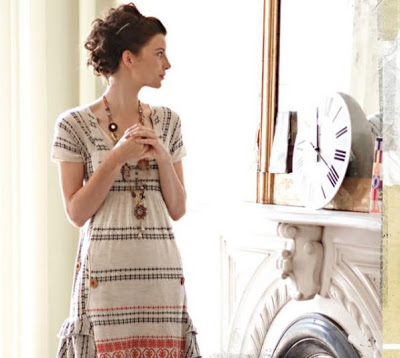 Finally it's arrived in Europe too! The opening date for one of Anthropologie's (they have the web address dedicate to the London Stores) two upcoming London stores is October 23rd.
The store will be in Regent Street, in the heart of London's busiest shopping district. Anthropologie's Staff says "we hope this store will become your beloved escape – a place where you can take a deep breath and spend some time".

The second one will open next spring we will on London's King's Road in the beautiful Antiquarius building. Around the same time, the online shop anthropologie.co.uk will begin serving the UK and all of Europe, too. I hope the delivery will be less expensive than now from the USA!They expect to have about 50 stores open in Europe next year… where the next? Paris? Amsterdam? Berlin? Who knows! As soon as I'll discover it I'll let you know.
I'm so happy about that! I'm planning a trip to London for Christmas holiday and I'll stop in Regent Street for sure and maybe I'll even meet one of you! What a beautiful place to know each other?So ladies… save money!
P.s.: Next step? J. Crew starts to deliver to Italy too!