Carola and her husband Nisse with their 2 children live in this beautiful house. She's the owner of an Interior design store in Malmo, you can imagine from those pics how beautiful the store has to be!
I love the white floor, it gives light and space to the rooms. I love the white-on-white color scheme of this fantastic house.

This is the Shabby style I love… Recycled material, natural fabrics, second hand furnitures and lots and lots of details… flower, pillows, candles… I can't wait to start with my home!

Now that I have to decor my new home I need to find more inspiration to define the style that I'd love to reach for my nest!
White, grey, cream and old furnitures are my starting point then everythings else will arrive consequently!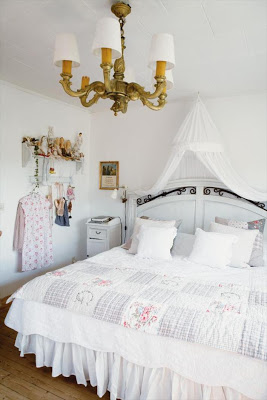 *credits*
I'm so excited…can't wait to show you everything!